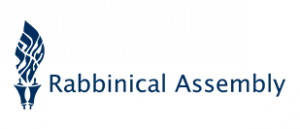 The Rabbinical Assembly (RA) is the recipient of a significant grant from the National Center to Encourage Judaism to support the conversion work of colleagues.  Having learned about our extensive programming in this area, the Executive Director of NCEJ, Ellen Gerecht, invited the RA to disperse funds to members who run programs for those who are interested in becoming Jewish.
The underlying objective of this grant is to increase Jewish conversion and synagogue affiliation nationwide.  A committee of RA members with experience in conversion work makes decisions about the dispersion of funds consistent with the goals and policies of the NCEJ.
About the RA Grants
Grants are intended to cover costs of advertising or hosting local programs that seek to introduce non-Jews to what Judaism is all about, either through a one-time coffee house, multi-session "Taste of Judaism" programs, or other such events.  Funding is intended for programs that will be widely promoted to a non-Jewish audience and have an educational focus.
The RA will be dispensing funds over the year.  The committee will respond to grant requests within one month of the date on which the grant application is received.
The NCEJ looks forward to our continuing partnership with the Rabbinical Assembly!