Grant Overview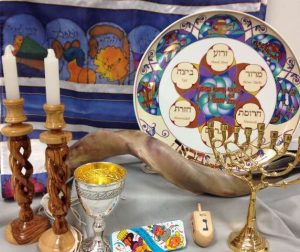 NCEJ supports the efforts of synagogues and other Jewish nonprofits to reach out with special programming to those who want to explore becoming part of the Jewish community. We offer direct grants to synagogues, federations, and other institutions to cover marketing and other expenses for both single events and multi-session programs, traditional classes and experiential learning. Award amounts for local organizations can range from several hundred dollars to several thousand, depending on the program.
We also fund larger organizations across the country that in turn provide sub-grants to other organizations in their specific networks who want to implement such programs.
We welcome ideas for innovative programs, as well as proposals for events that can be replicated by others. Download Grant Application
Please contact us if you wish to discuss proposal ideas or have other questions. If you are a larger organization, please contact NCEJ directly.
"Our Taste of Judaism classes are a great way to introduce inactive and non-Jews to Judaism in a friendly, non-proselytizing atmosphere."
Abby Limmer, Temple Emanu-El Tucson
Eligibility
Organization must be a Jewish nonprofit (synagogue, federation, JCC, consortium, or national umbrella group with local chapters)
Location: United States and many international areas
Program must be open to the public
Program must have an educational component—i.e. relate to Jewish holidays, traditions, rituals
Deadlines and Other Important Information
Applications are considered throughout the year.
Applicants are generally notified within 60 days if a proposal has been approved.
Grantees may receive more than 1 grant per year.
Funds are dispensed only after a program is completed and the required documentation is submitted.
In addition to copies of receipts a brief summary of the program may be required, which may include number of participants and other relevant information.
Grantees may be profiled on NCEJ website.
What We Do Not Fund
Please call first if unsure!
Programs geared only to an institution's members or solely a Jewish audience
Scholarships or grants to individuals
Staff development
Political advocacy
Marketing for religious services (such as High Holiday services)
Sign Up for Our Newsletter
Get Grant News Updates
Program Examples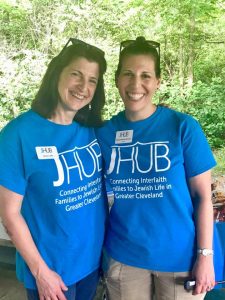 Holiday how-to workshops
Taste of Judaism
Ask-a-clergy coffeehouses
Judaism 101
PJ Library connectors
Interfaith discussion groups
Conversion classes
Elements of Judaism
Taste of Jewish life
Family to family ambassadors
Taste of Hebrew
Journey to Judaism